Permanent consultants specialized in the key fields of inclusive finance.
Our dynamic and highly-professional team is in constant contact with our clients in order to meet their expectations and support them at every stage of their projects. Our approach ensures a common vision, both on the ground and in the production of deliverables, and promotes experience sharing and knowledge capitalization.
HORUS also assigns managers and technical advisors to financial institutions.
Partner consultants: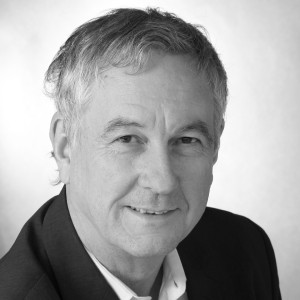 Jean-Hubert Gallouët, Chairman
Jean-Hubert is an expert in management, finance and IT, and has been advising companies and public institutions on organizational, management and MIS issues — with a focus on the telecom, postal services, utilities, and financial services sectors — in both France and developing countries for more than 35 years. He has been active in microfinance for more than 20 years, through the setting-up and management of the Advans network, and as a consultant specialized in microfinance and digital finance.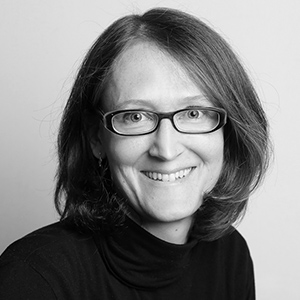 Juliette David, Chief Executive Officer
Juliette joined HORUS in 2004 and was first assigned as a branch manager for Finadev Tchad for two years, before conducting consulting missions in the banking and microfinance fields, starting in 2006. She became Head of Research and Consulting in 2012 and then Chief Executive Officer in June 2016. Her main areas of expertise are financial sector assessments and feasibility studies, strategy, SME finance, rural and agricultural finance, marketing (market research, product development, etc.), digital finance and risk management.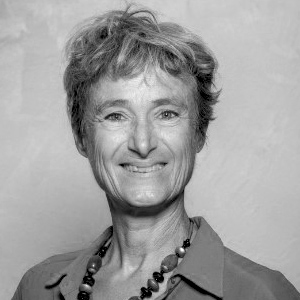 Christine Westercamp
Christine joined HORUS in 1993, and specializes in rural and agricultural finance, and in support for sector programs and microfinance institutions (evaluation, business plans, feasibility studies, demand evaluation, definition of financing schemes, training, etc.). From 2006 to 2009, she was assigned to Finadev Benin as General Manager. Previously, Christine spent four years as a project manager to promote village-level Savings and Credit Unions (CVECAs) in the Dogon Land in Mali (CIDR).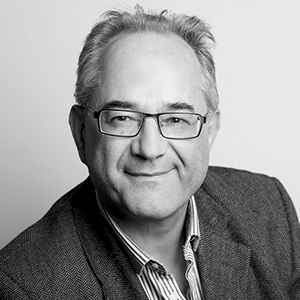 André Oertel
André has worked as a microfinance and SME finance consultant since 1991. André led a rehabilitation project for CERUDEB, a bank for microenterprises and SME in Uganda, from 1993 to 1996. He then managed a "downscaling project" in Romania that contributed significantly to the opening up of commercial banks to SMEs. André has been a senior consultant for HORUS since 2002.
André supervises projects in SME finance and in strengthening the capacity of financial institutions. His work involves project and program feasibility studies, and technical assistance assignments at banks, microfinance institutions, and institutions in charge of financial sector regulation.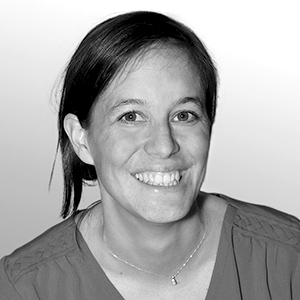 Astrid de Germay
Astrid has specialized in project management and Management Information System (MIS). She joined HORUS in 2013, and provides technical assistance assignments in the field of Management Information System and processes to banks and microfinance institutions, including but not limited to selection and implementation of Core Banking Systems (CBS). Astrid has also carried out studies and managed projects to launch digital financial services (Account opening / cash deposits in the field, money transfers, partnerships with e-wallet providers, etc.) for financial institutions.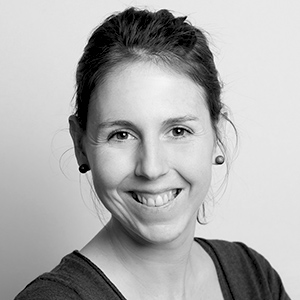 Elise Juguet
Elise joined HORUS in 2015 after having spent 4 years in the development sector, working amongst others for the French Development Agency in Madagascar. She then specialized in rural and agriculture finance, carrying out feasibility studies for projects as well as technical assistance for financial institutions (market studies, product development, etc.). Her other areas of expertise are sectorial studies, financial and operational studies for MFIs, business planning and financial modelling, and risk management.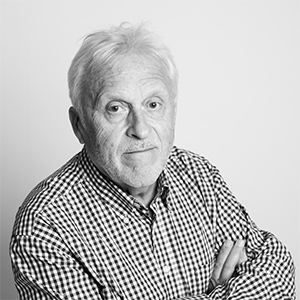 François Lécuyer
François has 40 years' experience in banking and microfinance, as a manager and since then as a consultant. After managing bank branches in France, he was general manager of the main credit union network in Mali (Kafo Jiginew) from 1990 to 1994. He was subsequently in charge of the French Ministry of Cooperation's microfinance support program (PRAOC) in Africa from 1994 to 1997. François joined Horus Development Finance in 1997, and, since that date, has carried out expert missions in banking and microfinance (feasibility studies, performance evaluations, business-plans, definition of national programs to support microfinance etc.). Head of Horus's Research department until 2007, he was in charge of a microcredit support program at Rabat in Morocco from 2007 to 2010 (PROFOR). He was CEO of Advans Banque Congo from 2011 to 2014.